I've searched these forums (and the rest of the web!) but I really can't find much info about this nice little puzzle, other than a small discussion on the official Isis forums.
For those of you who don't know, the NKryptor is a small aluminium box with an engraved pharaoh on the lid, with red LEDs for eyes. Inside the box is a CD computer game. You have to open the box, play the game and get a certain number of points to get into the reward zone. It doesn't come with clues like the Isis, you're just left to figure it out for yourself. Doing certain things to it will make the eyes light up; apparently this is some indicator of your success...
Anyway, does anyone have one? I ordered one and it arrived today; very intriguing! If anyone has one, do you have any idea what to do? I can make the lights come on regularly, and I've mapped out a quite interesting pattern of magnets inside. Other than that I've just got about 1mm motion of the lid... not much, really!
Edit: here's a pic, managed to catch him with his eyes lit up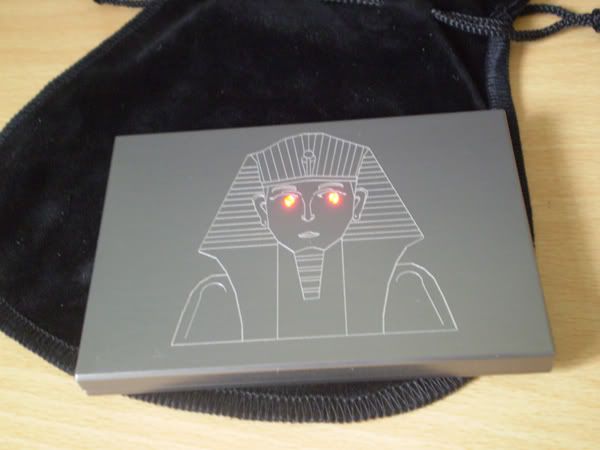 Posted: Wed Aug 29, 2007 11:38 am